There are very few places I'd want to work in the 1950s—but I'd happily hop in a time machine to punch the clock at Braun.
Max Braun founded his eponymous company in a Frankfurt courtyard in 1921 with four employees and a single product—a device that repaired transmission belts. In the span of a decade, Braun ballooned to 1,000 employees and developed a speciality in radios and other devices, but it wasn't until the elder Braun's death that the influential design wonder shop as we know it today emerged. In 1951, Braun's sons Artur and Erwin took the reins—and contrasting their "paternalistic and thus hierarchical" father, they invested heavily in their staff. And thus they built what would be considered a fairly progressive workplace even by today's standards.
Consider: A swimming pool and hydrotherapy. Saunas. Therapeutic horseback riding. Gyms. A cafeteria serving only organic food. And, remembering again that this was the 1950s: fair wages and salaries, profit sharing, reduced work hours, and more to boot.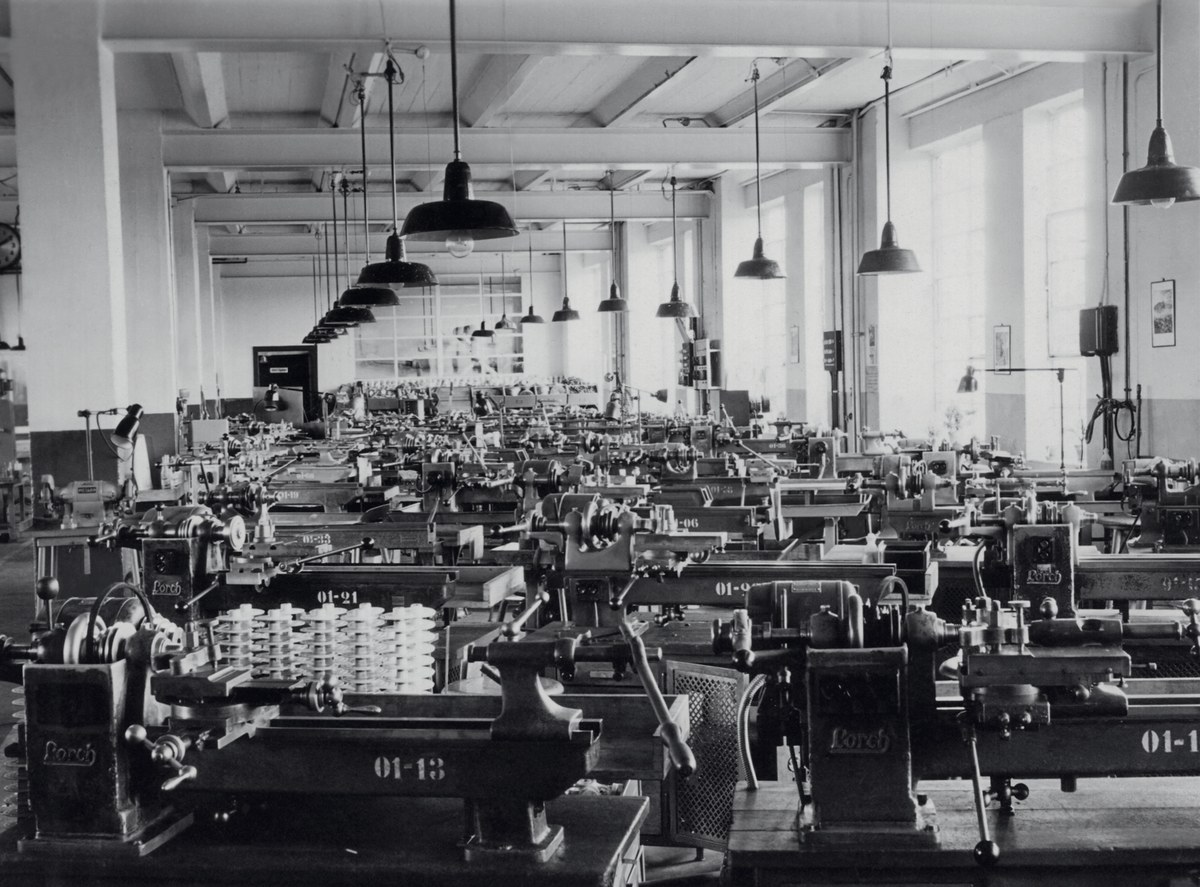 [Photo: Braun]
The Braun brothers' innovative ecosystem created fertile ground for innovation. But as Klaus Klemp details in his exhaustively researched new book Braun: Designed to Keep—which he describes as not just a work of design history, but a guide to the future—the company didn't stand still. It decided to seek out ways to stand out in a crowded marketplace.
"They said, 'We are a small radio company, we make the same thing as all others make—but we will have no chance with this in the future. So we have to make something different,'" Klemp says. 
Realizing design could set them apart, they first ventured to the U.S. and hit up folks like Charles and Ray Eames, who Klemp says weren't interested in working with a small company in Germany. Instead, the brothers returned home and began collaborating with the nascent Ulm School of Design, and also recruited a young creative named Dieter Rams, among others. And starting with offerings like the SK 4 radiogram (dubbed "Snow White's Coffin"), they seized upon a brilliant marriage of form and function that looked like the future then, and still does today.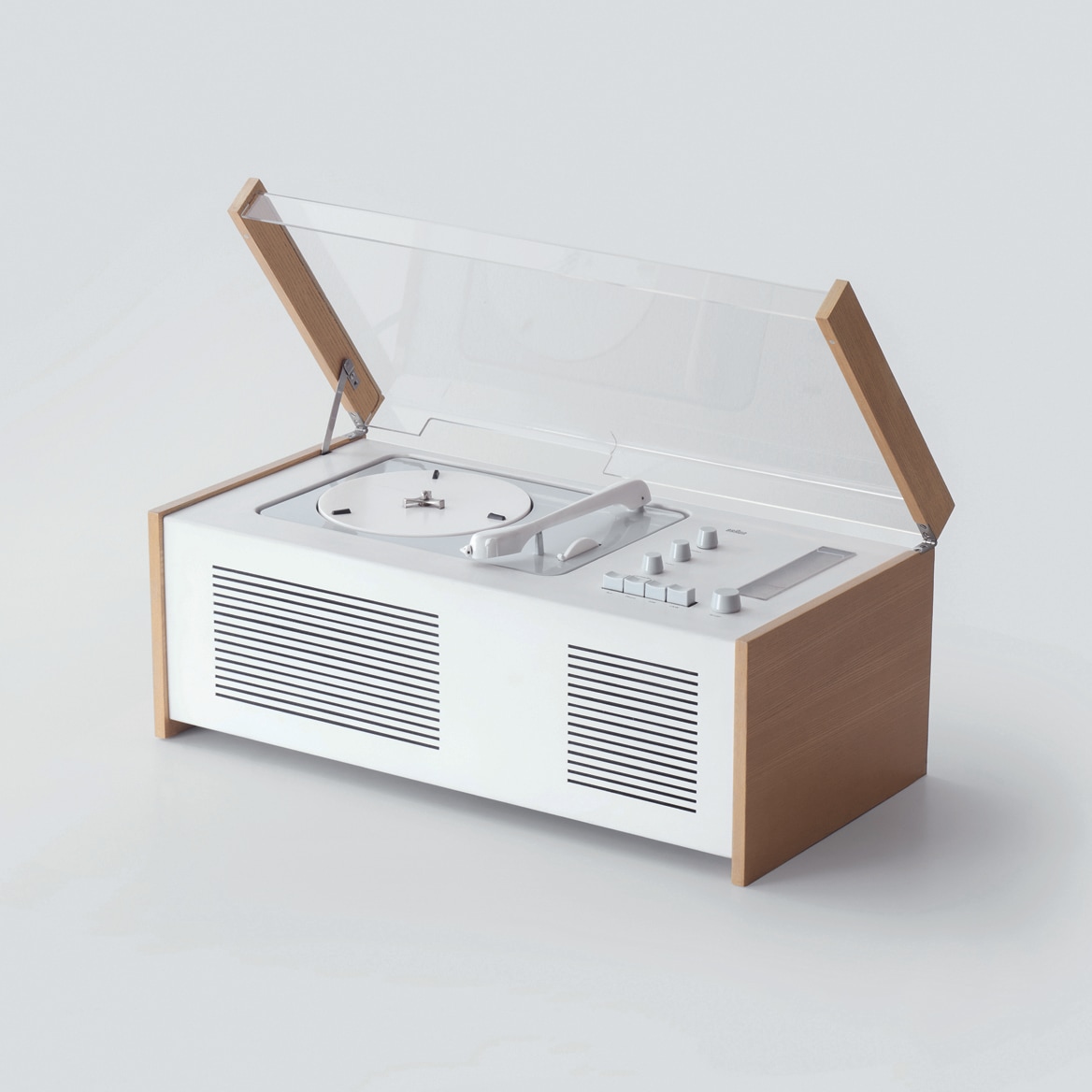 [Photo: Braun]
Klemp says that soon enough, Erwin and Artur determined that in-house designers could collaborate at a higher level with the technical side of the company to bring products to life, and Rams and his colleagues carved out their own team, turning Braun into "a well-received and often copied design pioneer." Rather than create objects that blended into the home and camouflaged their way into daily life, Braun's designers elevated the pure object quality of the ordinary, turning out creations that stood entirely on their own.
Just take a look at the T 3 Pocket Radio. The TP 1 phonograph. The ET 33 calculator. The clocks, the watches …
While some may see functionalism at its most extreme, Klemp quotes architect Ettore Sottsass, who has described Rams' output as "poetic." 
"It is poetic," Klemp says. "Many people say 'it's just gray.' It's not only gray—it's gray with a little color. And this is like a picture by Piet Mondrian, maybe. You can look at it for a very long time. And that is the art to make good design."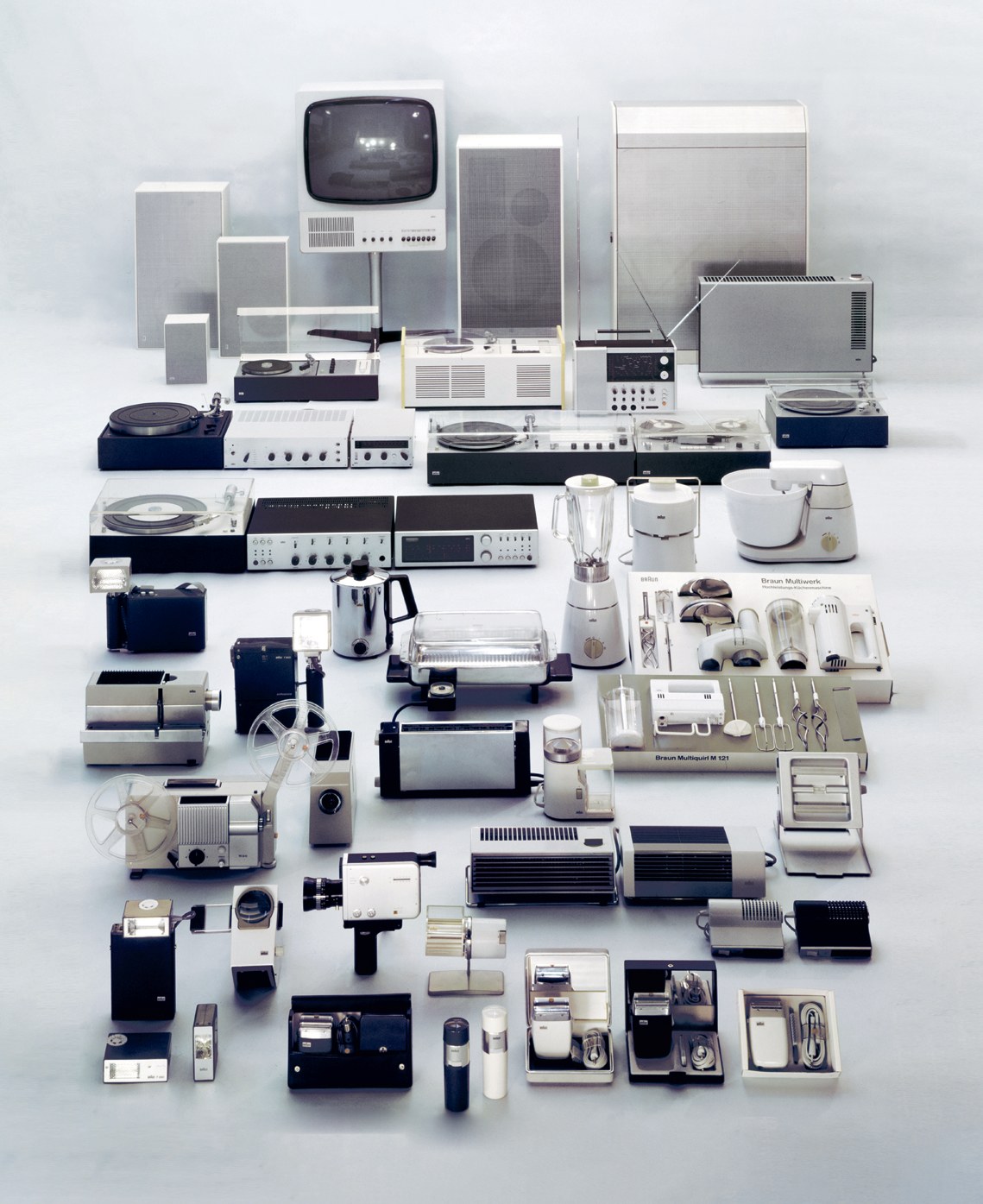 [Photo: Braun]
Even if you've never seen the products above, they'll be familiar. Just look at Apple. Sure, there's the T 3's form factor that can be seen in the iPod and iPhone. The ET 44 that inspired the look of the original iPhone calculator app. But beyond that, there's the sheer fact that Rams' nimble team of just 15 creatives influenced Jony Ive's decision to keep his own team to around the same size during the 2000s Apple renaissance. For his part, Rams has cited Apple as one of the few companies adhering to his design principles—and it would indeed be Apple that would return his work to the fore.
As for those principles, Rams has famously outlined them and refined them over the years, and they were no doubt inspired by his accrued knowledge and output at Braun and elsewhere. Perhaps the biggest key here: "Good design is long-lasting." Or, as Klemp puts it in the subtitle to his new book, which is out today: "Design to be Kept."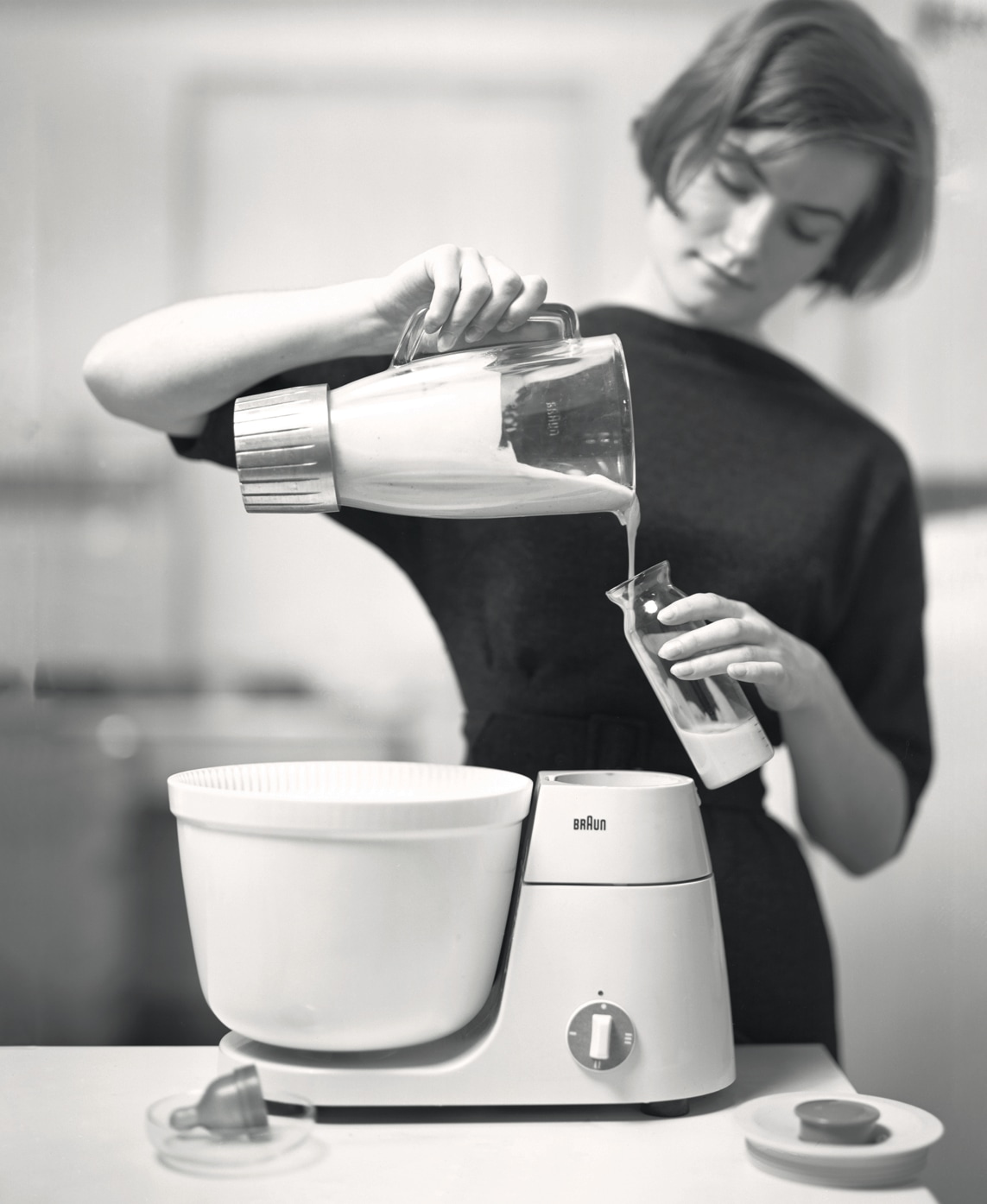 [Photo: Braun]
It's what Klemp says the storied brand can teach us. Good design can sell products, sure—but it can also make us hold onto them longer. And Braun's heyday is a case study in how products can be designed for not just technical longevity, but aesthetic longevity. It's perhaps the true purpose of that aforementioned poetry.
"You have to like [an object] for many years," Klemp says. "That's the point. That's good design."
(One thing Dieter Rams and co. did not create: Braun's logo. But they may as well have—because as corporate identities shapeshift with trends and styles of the day, the Braun mark has remained largely unchanged since its debut in the mid-1930s.)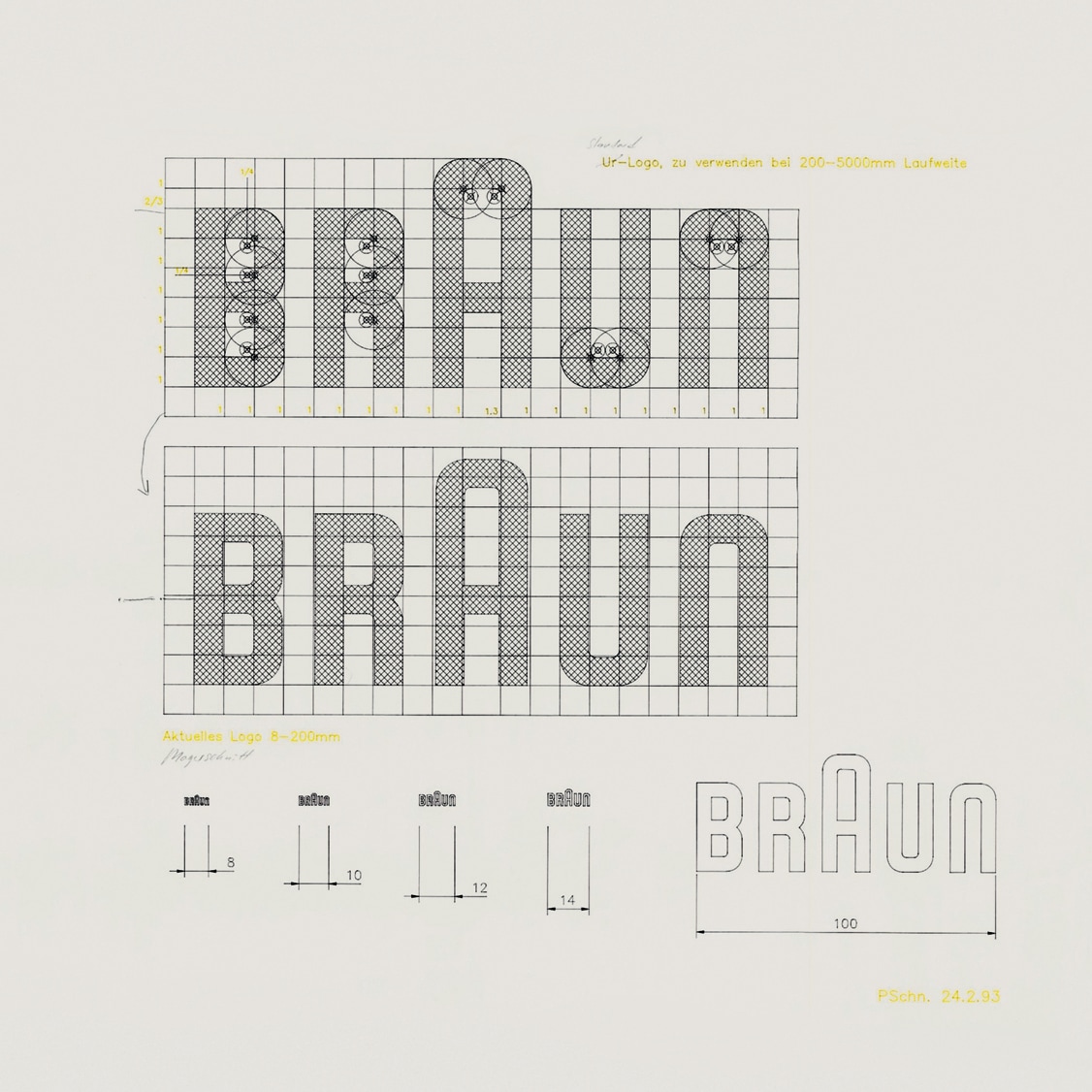 [Photo: Braun]
To many people today, "Braun" might first conjure up images of electric razors—and for good reason. While the legacy hi-fis are the stuff of legend, the shavers, introduced in the '50s, brought in the cash. Klemp says that at an affordable price, anyone could own a razor created by the company that made those fantastic hi-fis—and it was genius marketing. 
Around the turn of the millennium, Braun found itself under a string of corporate owners and licensees, and Rams would leave his post as head designer in 1997. Looking back on the company's remarkable run in the 20th century, one wonders: Does Klemp think the company will ever fully return to its design heyday? 
"What I always say as a design historian," he says, "is look back if you want to go to the future."