Polyester clothing is made in a process that uses ethanol—and that ethanol is normally made from petroleum or gas. But a new line of T-shirts, tanks, and shorts from On, the Swiss sportswear brand, is made, in part, from carbon emissions instead.
On partnered with LanzaTech, a biotech company that uses bacteria to transform emissions into chemicals. The company captures gas from a steel mill in China and then feeds it to microbes inside bioreactors. The process—similar to brewing beer—creates byproducts that can be made into ethanol that then can be turned into polyester.
"Our company wants to move away from fossil-based resources entirely," says Nils Atrogge, head of innovation portfolio strategy at On. Last year, after six years of research, the company worked with LanzaTech to prototype a pair of sneakers with a midsole also made from carbon emissions. Sixty-four percent of the material that the brand uses for apparel and accessories is already fossil-free; the new clothing, called the Pace collection, is a step forward in reaching that goal in technical sportswear.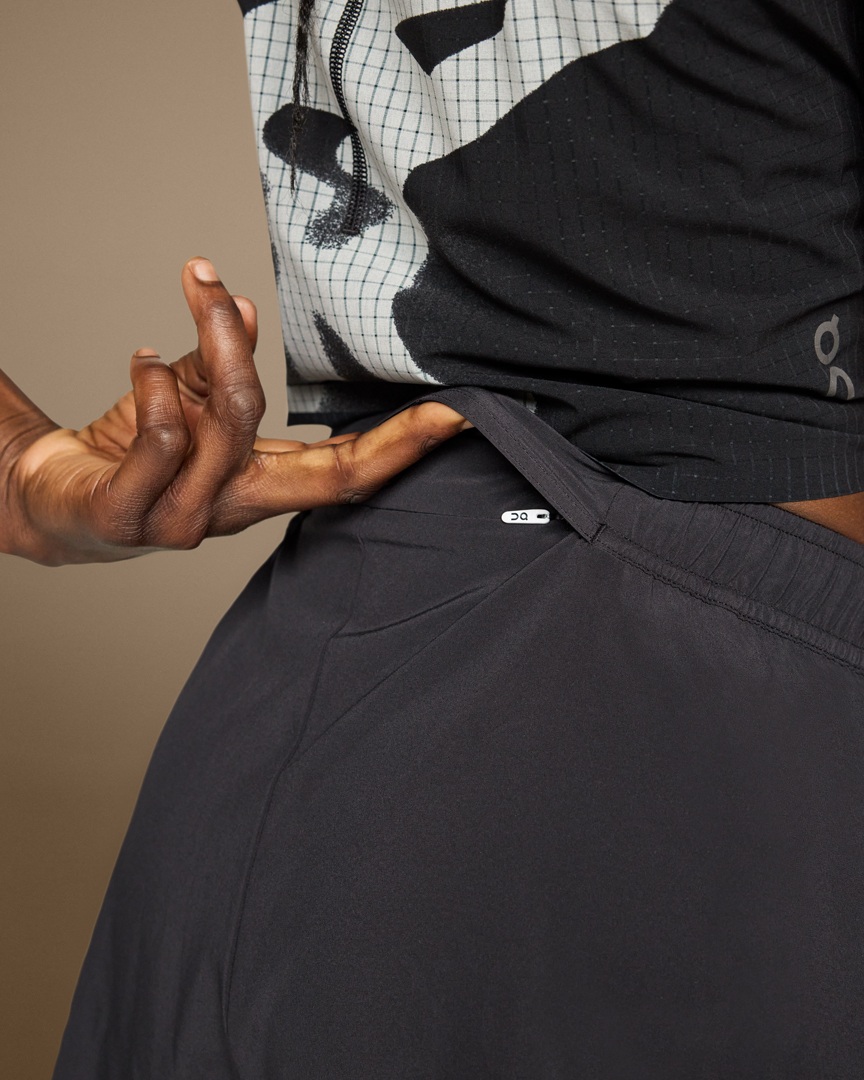 [Photo: On]
The final material, which the company calls CleanCloud, is engineered into a performance fabric. "Our material design teams turn the polyester yarn into a garment with high functionality and aesthetics that feel suitable for running," Atrogge says.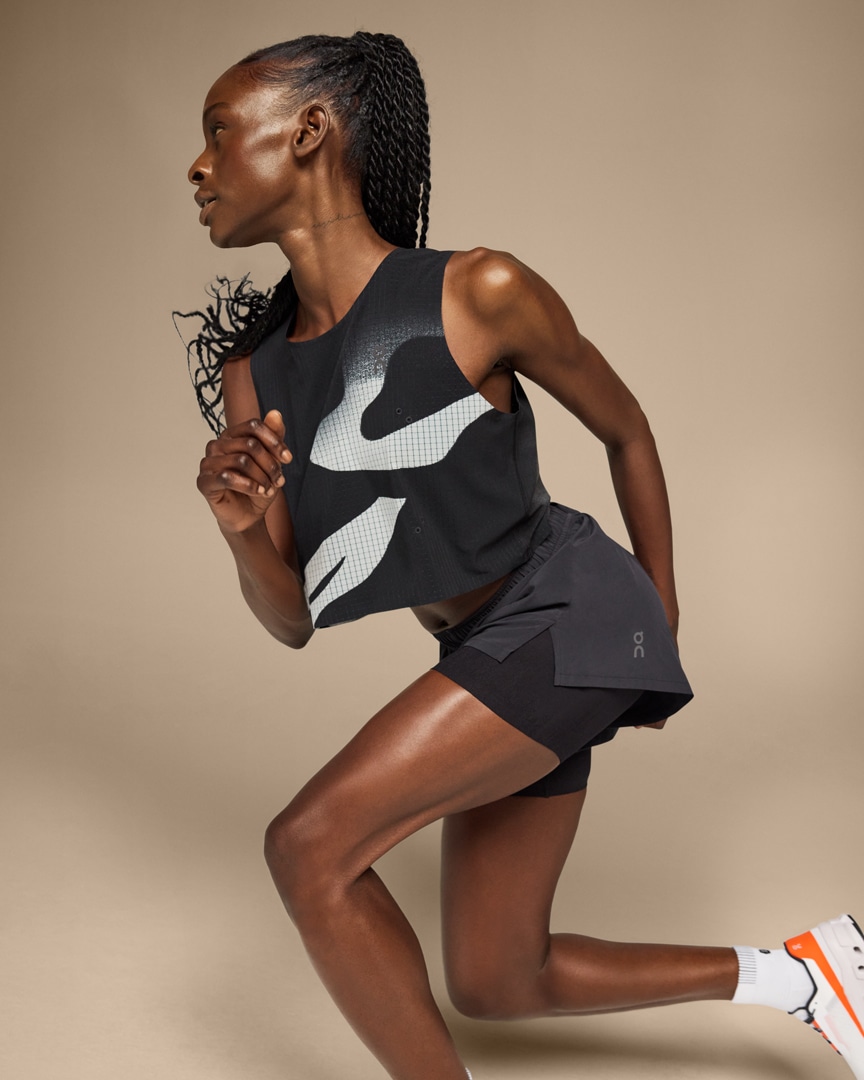 [Photo: On]
The company explored a few different paths to make ethanol from carbon emissions, and chose to work with LanzaTech after analyzing scalability, time to market, the investment needed, and the total carbon footprint. Right now, it's only possible to make a material from 20% recycled emissions. That's because polyester is made with 20% ethylene glycol—the part made from ethanol—and 80% from another material, PTA, that can't be made from CO2. On is also exploring ways to de-fossilize PTA.
Some other clothing brands have launched capsule collections in collaboration with LanzaTech—like holiday dresses from Zara. But On wants to make the material an ongoing part of its supply chain.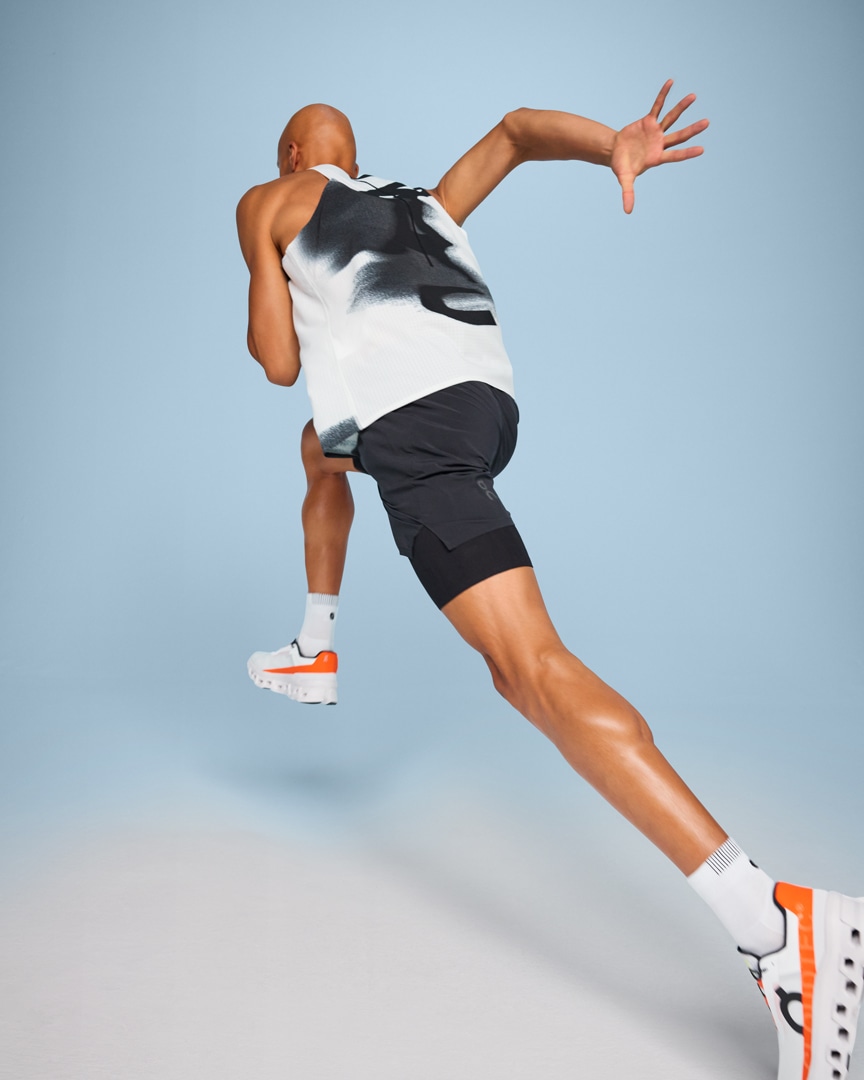 [Photo: On]
"Reducing our footprint is a key part of our company strategy," Atrogge says. "We want to pioneer sustainable technologies. This can mean that we have to pay a higher price in the beginning for certain materials. Nevertheless, it's a necessary step to create attention and demand to accelerate the economics of scale."
Scaling the technology up across the apparel industry "will require an appetite and investment from not only fellow brands, but consumers as well," he says. "Our hope with the Pace collection is to demonstrate the demand consumers hold for more sustainable options and for companies to take note."