When the tag on your shirt says, "Made in India," or "Made In Indonesia," it's hard to visualize the human beings who made it. The world's 94 million garment workers are largely invisible; most are women who labor long hours under unsafe conditions and exploitative pay. But when you put on a Cleobella, founder Angela O'Brien wants you to get a glimpse of the artisans who made it. On the brand's Instagram feed, she tries to highlight the global workforce that make the clothes.
Take the latest linen collection, for instance. It was made on the island of Bali, not far from the beach and the bustling markets of Seminyak. In the house where she grew up, 34-year-old Yanti Ni Wayan Sujayanti and her mother sit next to each other between the hours of nine to five, each sewing two or three garments a day. As they craft complex details—like puffed sleeves and layered skirts—they'll chatter about Sujayanti's kids or a cousin's upcoming wedding. This leisurely pace of work isn't typical for garment workers, who are among the most vulnerable people in the global supply chain.
From left: Yanti's Mother, Angela O'Brien, Yanti Ni Wayan Sujayanti ([Photo: Cleobella]
O'Brien founded Cleobella in 2006. At the time, she was backpacking through Asia with her husband, dreaming of launching a globally-inspired fashion label. When they passed through Bali, she asked around to see if anyone knew a master tailor. A taxi driver led her to Sujayanti's mother. Yanti, who was still a teenager, served as a translator as the three sketched out silhouettes, which quickly led to creating a small collection of leather bags and dresses she would go on to sell in her native California.  
Over the next decade and a half, O'Brien grew Cleobella from a small farmer's markets stall in the Los Angeles area to a brand that generates millions in annual revenue, whose products are available at more than 500 high-end boutiques in the United States and a growing e-commerce site. For Sujayanti, this has meant running her own fast-growing business to cater to Cleobella's influx of orders. She now oversees a team of 40 other seamstresses. "They prefer to work at home, like we do," Sujayanti explains to me on a video call. "Now my husband and his family also work for my business."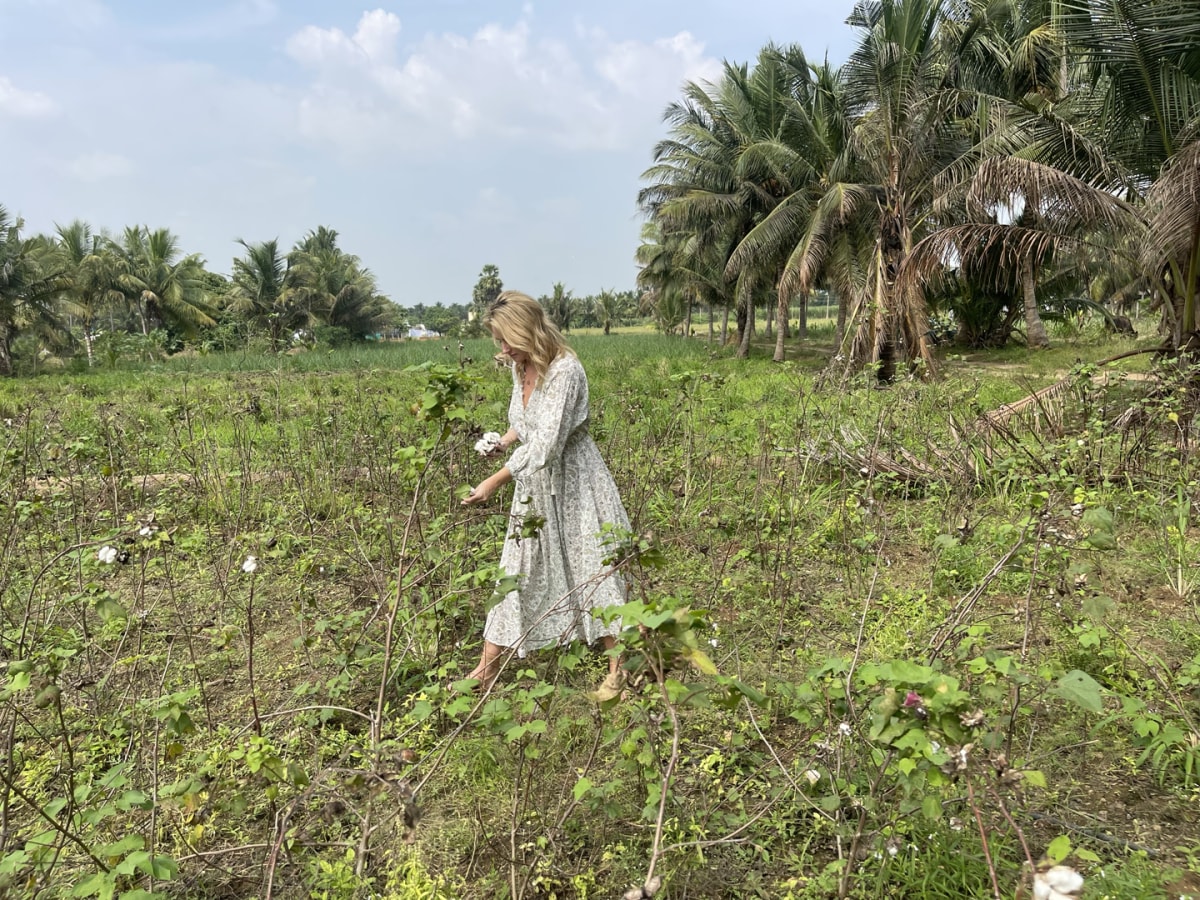 O'Brien in India [Photo: Cleobella]
When fashion brands grow, they typically pivot from working with small scale artisans to large, industrial factories, usually with the help of middlemen who oversee the production. This lack of transparency into the supply chain is one reason garment workers are so invisible. But O'Brien wants to show that it is possible for fashion brands to stay intimately involved with their makers.
Cleobella now employs more than 1,200 people around the world, from India to Sri Lanka and Mexico—in small family-owned sewing facilities like Sujayanti's, all of whom earn a living wage. O'Brien visits these operations regularly, to keep an eye on working conditions and help these businesses keep growing alongside Cleobella. "It's not always the most efficient or profitable way to do business," says O'Brien. "But I think our customers value knowing that the people are not suffering to make their clothes."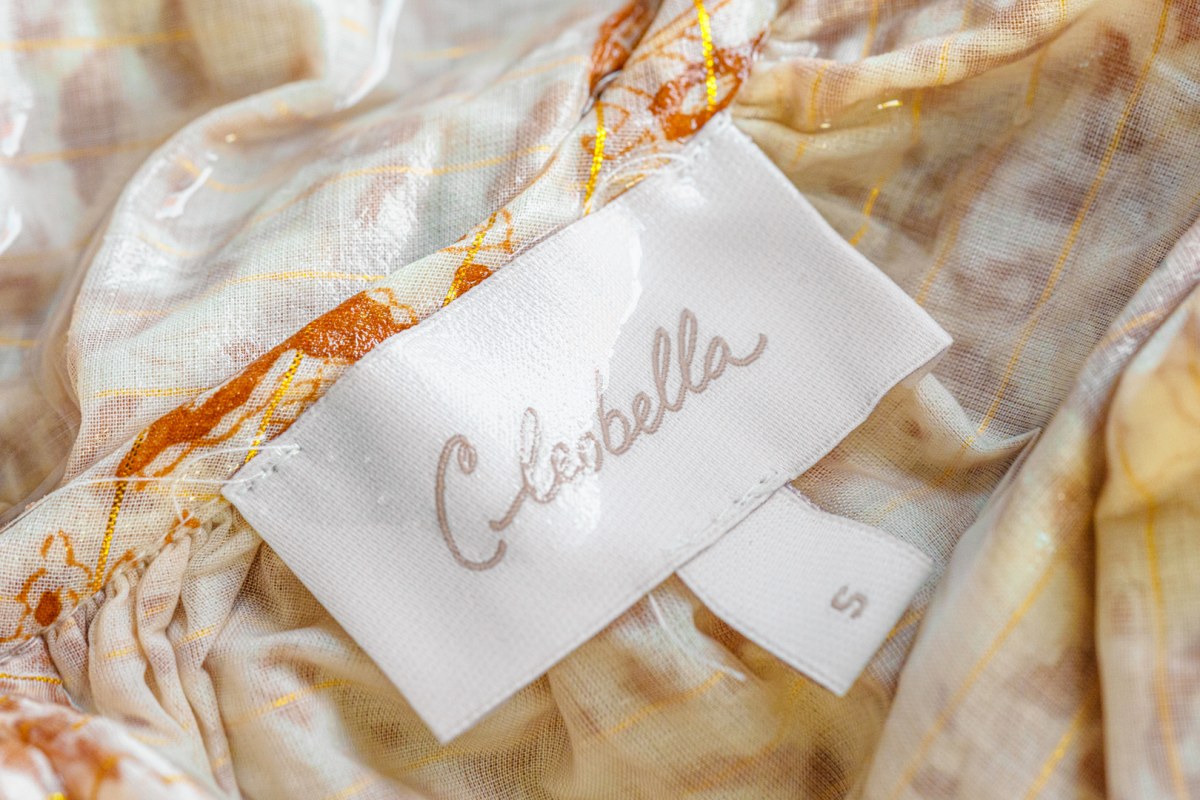 [Photo: Cleobella]
How Fashion Brands Scale
In 2007, O'Brien made her way back to California and officially launched Cleobella with two products: a wrap skirt made from recycled saris and a collection of leather handbags. In those early days, she set up stalls in farmer's markets and sold in a single boutique, whose owner was willing to display the pieces in exchange for O'Brien working at the shop a few days a week, at minimum wage. But in all her free time, O'Brien was learning as much as she could about launching a fashion label. She began attending trade shows, pitching buyers at retail stores, and figuring out how to manage inventory.
The follow year, O'Brien showed a larger collection at L.A. Fashion Week. Buyers at boutiques and department stores were eager to stock their shelves with Cleobella items, so O'Brien went back to Indonesia to see if Sujayanti could do a larger order. Over the next few years, as the business kept growing, she found artisans in India, Sri Lanka, and Mexico, who were skilled in making the kind of patterned dresses and woven leather purses she designed.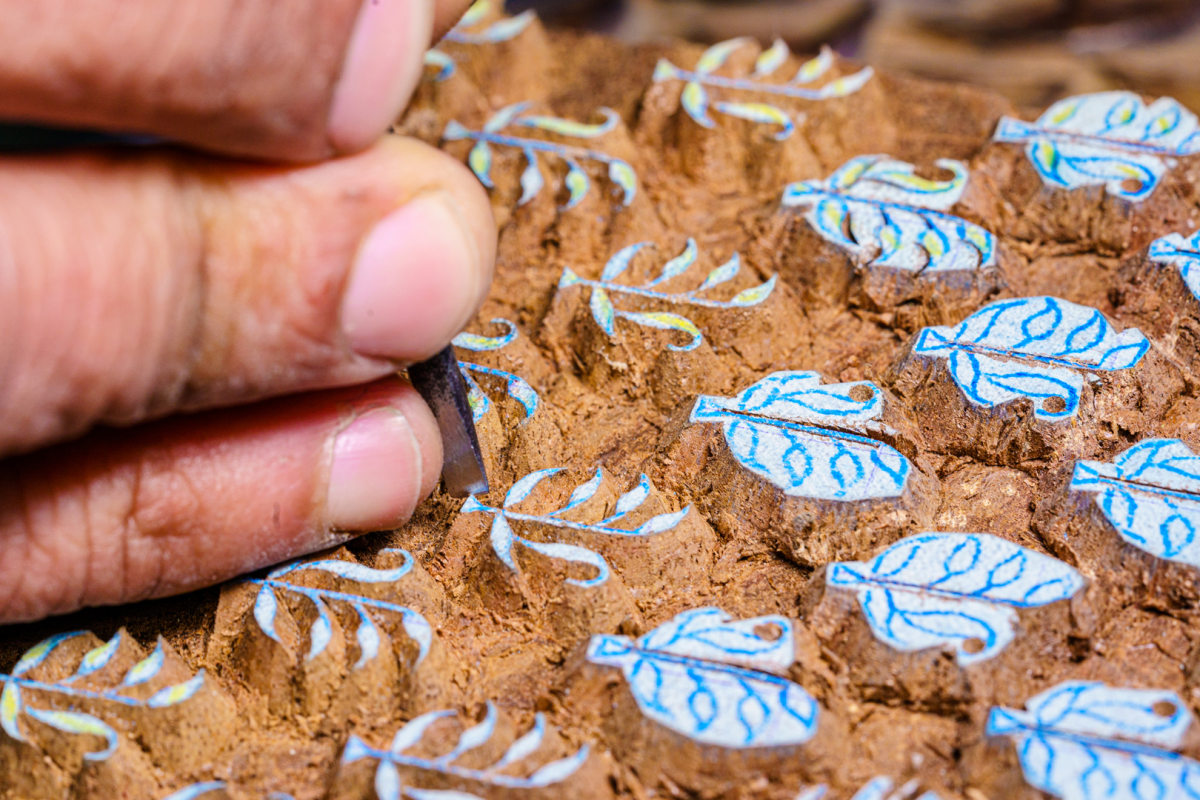 Wood Block Printing in India [Photo: Cleobella]
But as the business grew, it was unclear whether these small facilities would be able to keep up with the volume of orders coming in. The last three years have been particularly strong, with the company growing by more than 400%, and retailers like Nordstrom, Revolve, and Shopbop carrying products. The brand's e-commerce site has also become a major source of business, generating half of sales. "It can be hard for a small family operation to scale up," says O'Brien. "They need to go out to find new workers and train them to make our dresses. It's in these moments that the quality of the production can slip."
At this point in a brand's trajectory, many founders hire apparel manufacturing agents who help brands find and manage production at larger overseas factories in China and Bangladesh, which can turn around large orders quickly. It would have made sense for O'Brien to do this, but she decided to continue working with her existing partners to see if they could grow alongside her. "We had been working closely with them for years," O'Brien says. "We had spent time in their homes and we had become invested in their families. So while this wasn't necessarily the smartest business decision, we thought it was worth trying."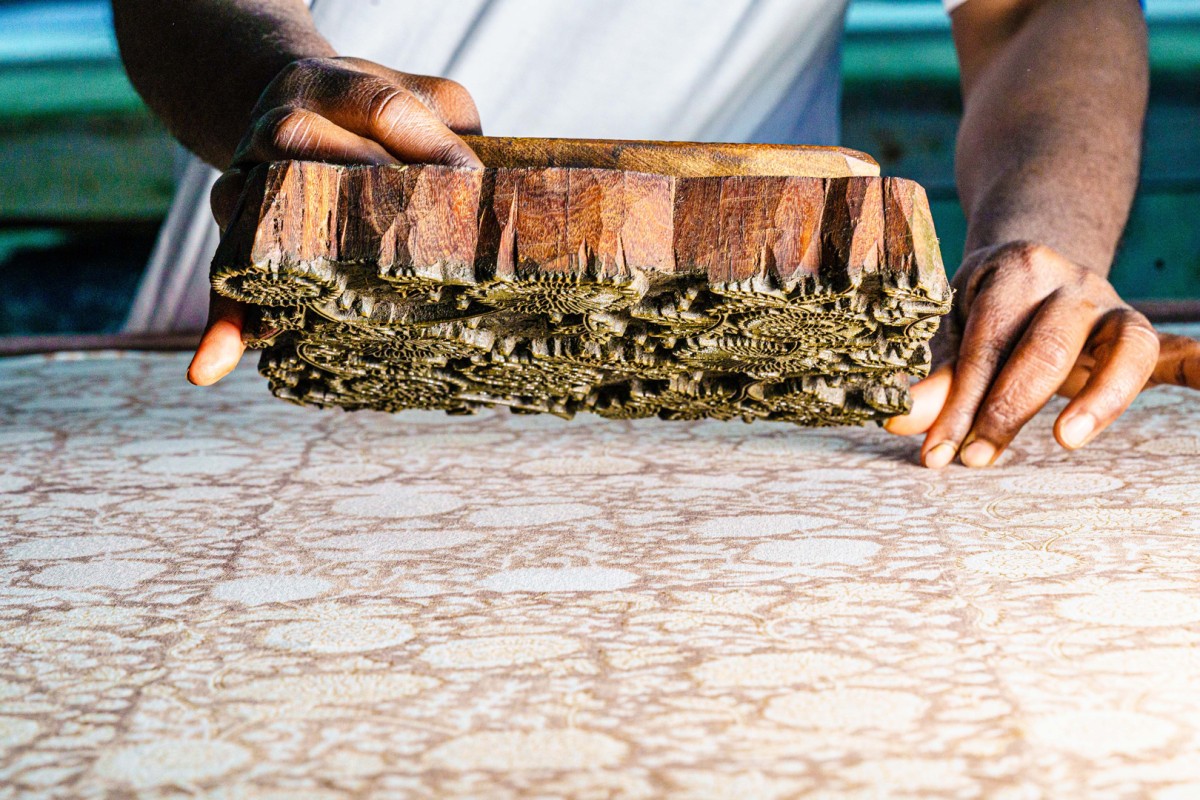 Wood Block Printing in India [Photo: Cleobella]
Supporting Women-Owned Factories
O'Brien's first move was to begin increasing production in India, where she has been working for the last seven years with a woman named Kiran Choudhary, who owns a small factory in New Delhi. Choudhary's family had hoped she would become a doctor or a lawyer, but after university, she decided to open a small sewing facility. "There was something inside me that has always wanted to start my own business," Choudhary, who is now 45, tells me, in a video call. "People were surprised when I opened this factory at the age of 23, but it made sense to me. I love fashion."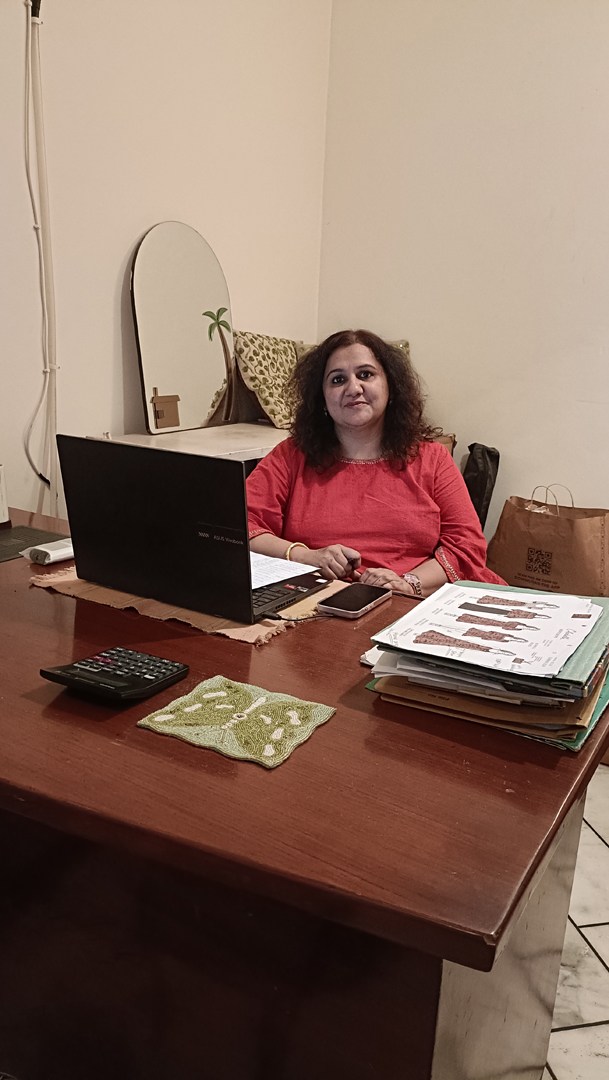 Kiran Choudhary [Photo: Cleobella]
Choudhary had been working with agents to produce clothes for many European brands, including Agnes B. and Alpinestar. But around 2010, O'Brien herself showed up in India, asking whether Choudhary might consider making pieces for Cleobella. Choudhary took her on as a client and appreciated how invested O'Brien was in the relationship. "We talk a lot about the design," Choudhary says. "When I come across a beautiful fabric, we talk about how it would look in a dress."
Choudhary has just purchased a larger factory, close to the old one, so that she can keep scaling up, as Cleobella grows. She's hired dozens of workers and now has a staff of nearly 100, equally split between men and women. Choudhary says that it hasn't difficult to hire new workers. For one thing, as a rare female factory-owner, families feel safer sending their daughters to work there, knowing Choudhary walks the floor, keeping an eye on everyone. But Choudhary also says that Cleobella pays above market rate, which allows her to be more generous than her peers. "It isn't hard to find workers when you have a reputation for being a good pay master," says Choudhary. "When a worker needs money for a child's wedding or educational fees, we always try to give them the funds."
Working so closely with factories also has its down sides, O'Brien says. It takes time to visit factories and handle the many issues that come up at factories, like delays or quality control issues. These are issues that agents usually deal with. And over time, all of this has meant that Cleobella has likely not grown as rapidly as it could have. But O'Brien says that these relationships with workers also allows Cleobella to stand out in a crowded fashion industry and may nudge some consumers to shop with the brand. "Cleobella is a female-founded company, and it's really important to me to support other female entrepreneurs around the world," says O'Brien. "And the women who buy my dresses know they're also supporting women. It sets us apart."